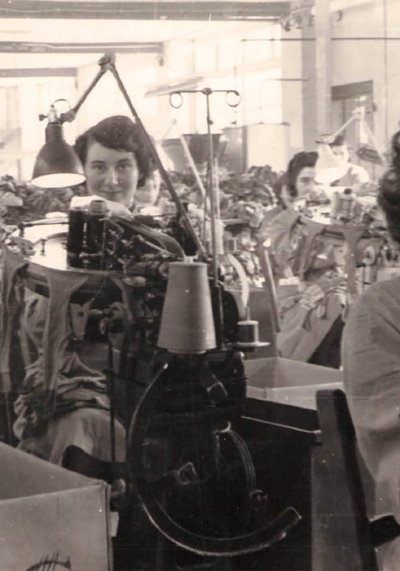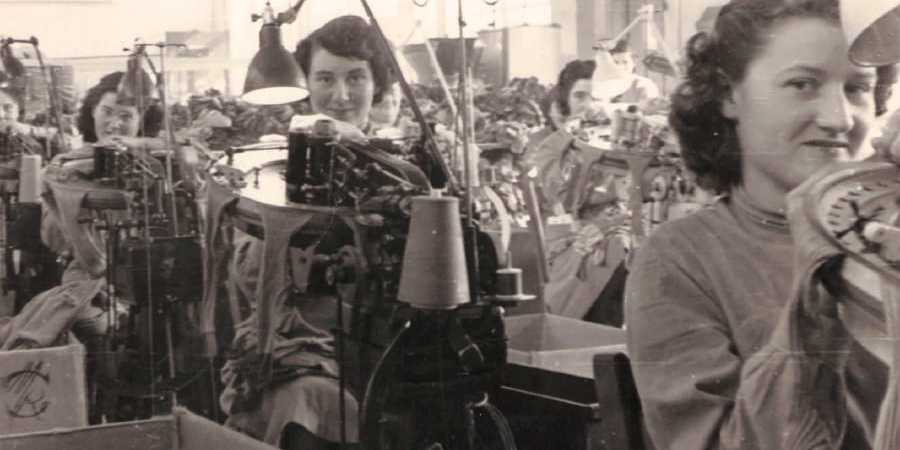 The history of Maison Broussaud
Maison Broussaud, a French sock manufacturer since 1938, three generations of enthusiasts have passed down the know-how of knitting for 85 years in the heart of a small village in Limousin.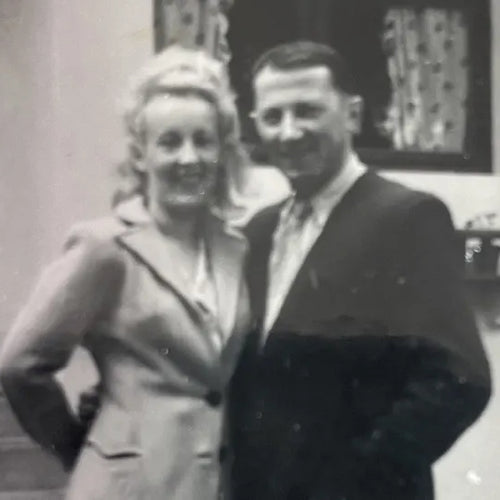 1938

The beginning of a family epic in the heart of Limousin
The adventure begins in 1938. Adrienne and Henry Broussaud have just gotten married in their small village, Les Cars. They decided together to get into the sock business and created their own factory, which hired knitters from the region, sometimes working from home. During the war, Henry went to the front and it was Adrienne who took care of the factory and the workers.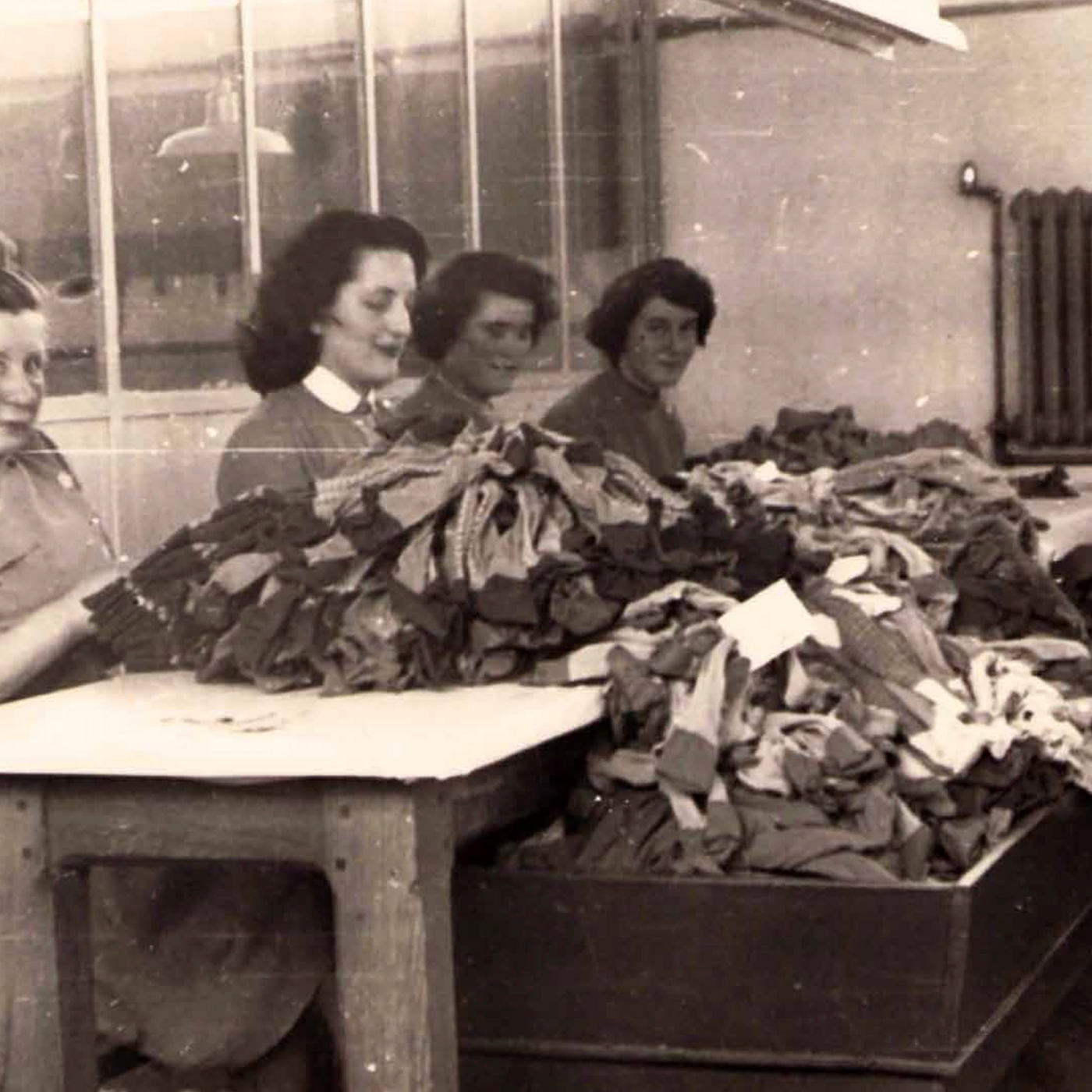 1951

A factory on a human scale
After the war, the factory developed well in the heart of the village. The Broussaud family is obliged to bring in labor from the North of France. The Les Cars village is following them in their project and creating low-rent residences. This is where the industrial adventure really begins.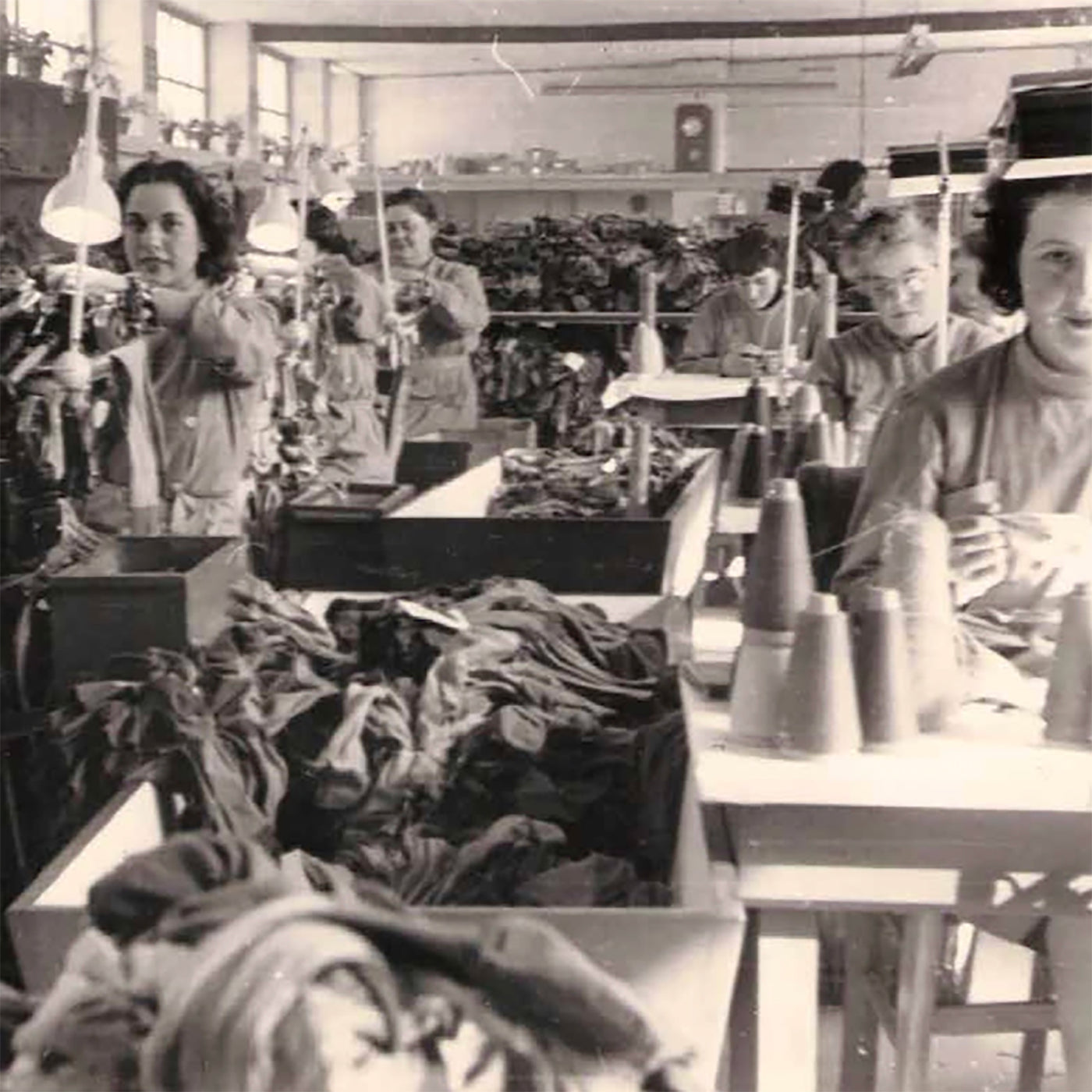 1960

The factory is expanding
In the 1960s, more than 200 employees proudly worked in the Broussaud company. Often housed in the village or surrounding areas, lunch in the participatory canteen, and collection of staff in the evening to go to their homes... Broussaud socks bring life to the region!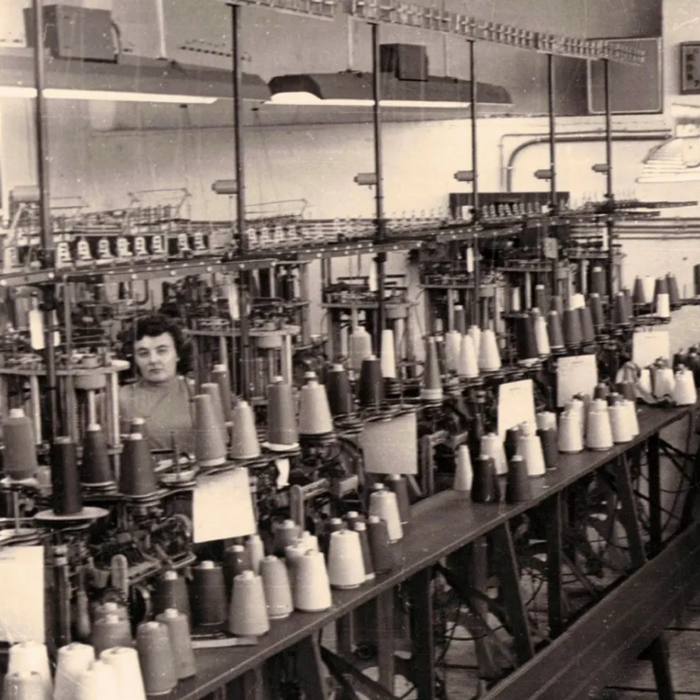 1970

A technical heritage
The adventure continues, with increasingly modern machines and a production of more than 10 million socks per year! Adrienne and Henry Broussaud are taking up the technological challenge to compete with neighboring countries.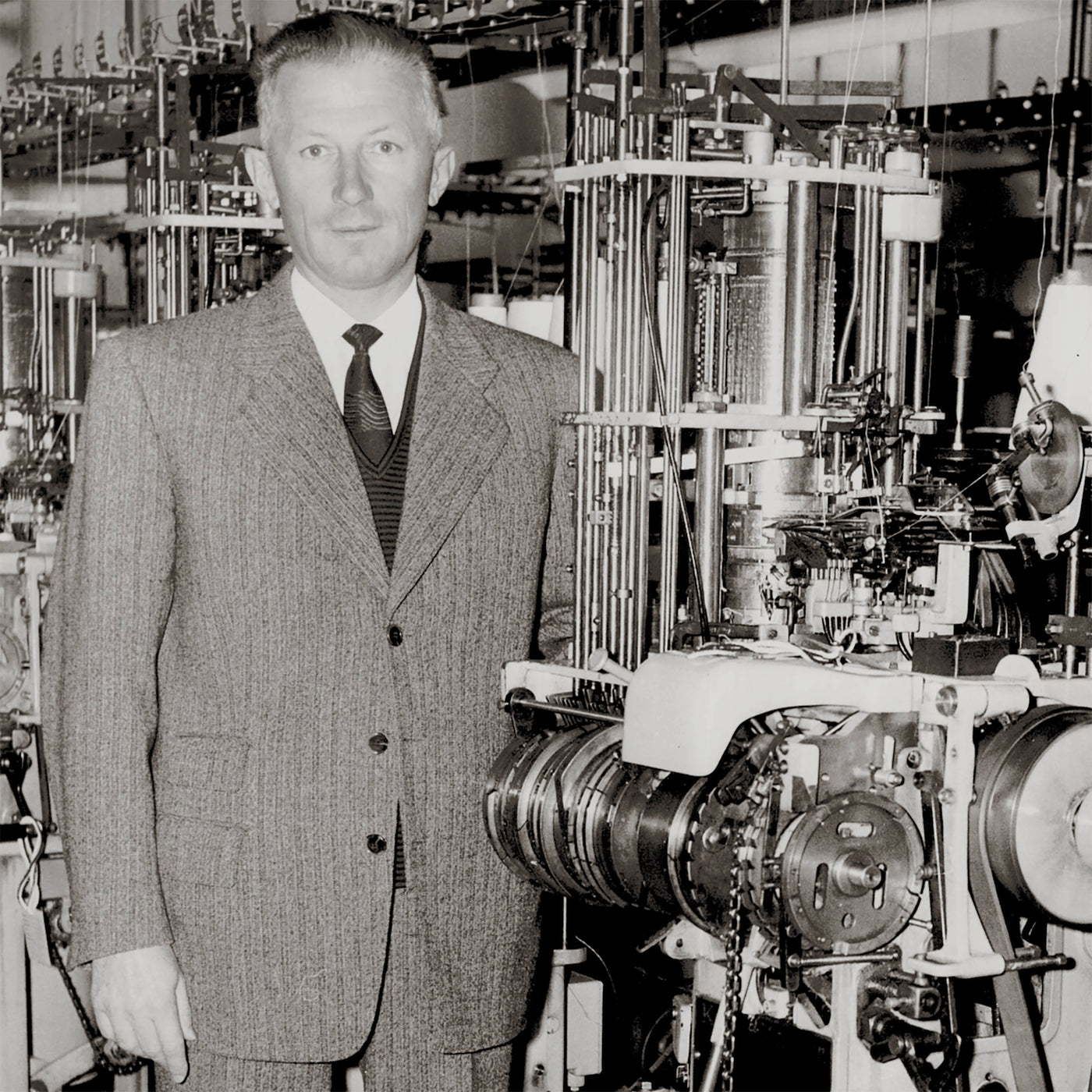 1983

Succession
In 1983, Brigitte and Gérard Broussaud took over the business. The factory is changing face, with the appearance of electronic machines which further speed up production.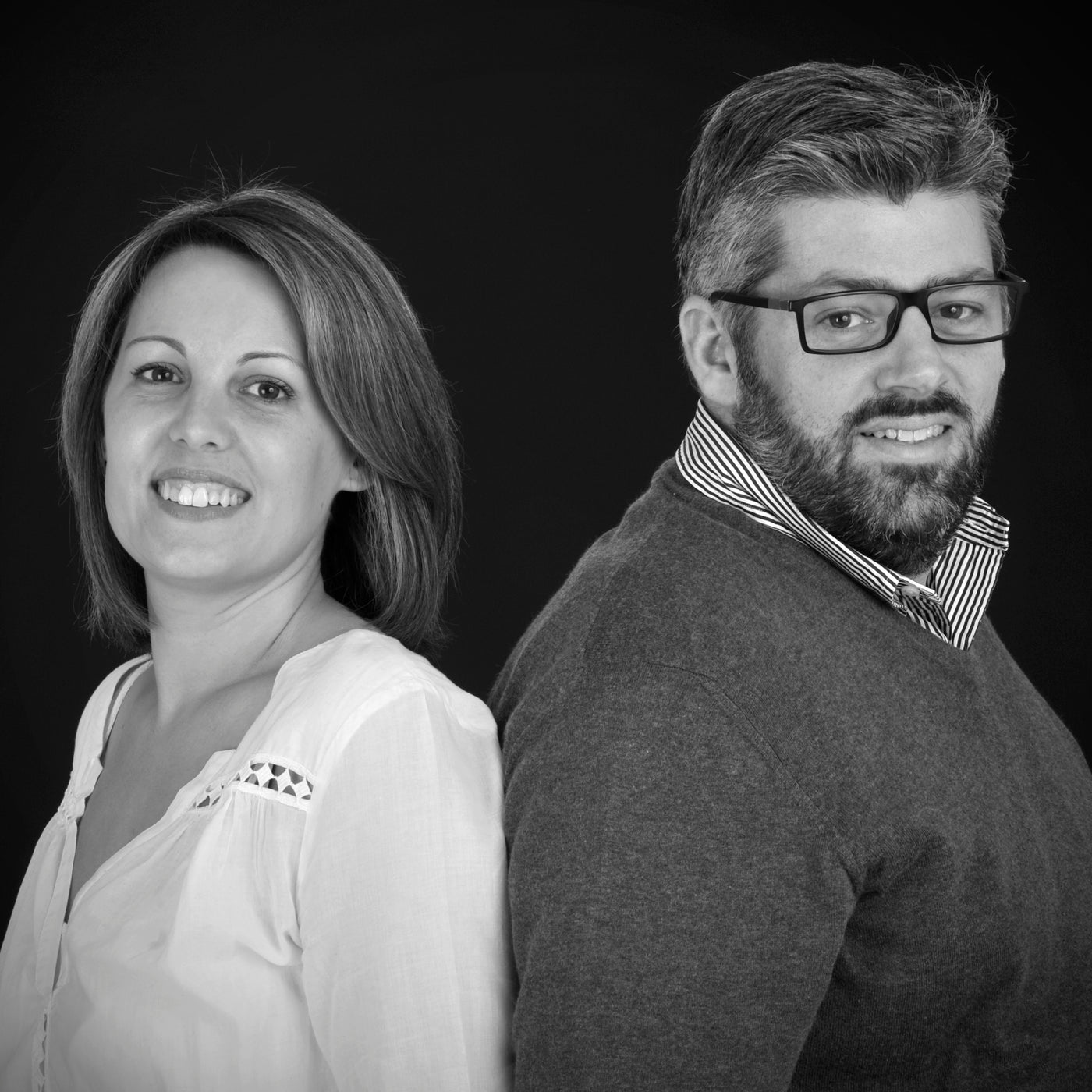 2006

The third generation
In 2006, it was the turn of Alexandra and Aymeric Broussaud to take over the factory. Passionate about the profession, very committed to preserving made in France, they are fully invested in the family business to perpetuate this know-how and this passion for knitting.
Since 1938, our collections have been revisited, our manufacturing processes modernized, our factory has expanded, but our values ​​have remained the same. All our socks are checked one by one, with the aim of offering our customers maximum comfort, durability... and creativity!
Alexandra and Aymeric Broussaud